We help families that have a loved one moving into senior living.
Client Review:
Hello, all those in need of selling your home or a piece of property. I have just the gal for you. Her name is Deborah Hume. If you choose to use her, I am telling you from experience, you will have hit the jackpot. She is a one-of-a-kind.
I was in desperate need of a real estate agent who was honest and fair and could get the job done quickly. I was selling my mom's home. It was a very difficult decision, but one I don't regret. I had mixed feelings about this decision, and Deborah handled it with kid gloves. She made me feel like a princess, and that she would do everything in her power to make this situation be handled with the dignity that it deserved. She was kind, loving, and respectful.
I could not have asked for a better realtor for the job. After working with her for a while I realized she was capable of doing any kind of real estate sale, and I mean any kind. Deborah found me people to help do the job packing and separating items that needed to be given away or disposed of. It was an amazing thing to watch how smoothly she was able to expedite each and every aspect of the sale.
I was very pleased with Deborah's ethics, and how she handled each facet of this transaction. I would recommend her to anybody, as she was amazing. She took a stressful situation and turned it into a peaceful situation. I am so blessed to have found her.
WE ARE MOM'S HOUSE CERTIFIED
SENIOR TRANSITION SPECIALISTS
We here at Heart 4 Nana are Mom's House certified Senior Transition Specialists and homebuyers experienced in as-is senior home buying.  Furthering our commitment to utilizing our real estate knowledge and skills to help members of our community, we are now giving seniors and their families an easier, less stressful way to sell mom's house.  We purchase senior homes as-is, relieving families of the huge burden of fixing it up, cleaning it out, and waiting for it to sell, so families can close within weeks instead of months and get mom the care she needs.
We work directly with seniors throughout Southern California, and surrounding communities helping them with the transition from their family home into long-term care communities.  We are dedicated to serving families and to continuing education within the Senior Living Industry.
Mom's House Senior Transition Specialist
Trusted Senior Transition Specialists are advocates for seniors and specialize in helping families transition their aging loved ones into senior care.  We eliminate the stress of making the house ready for sale.
We are proud to be part of a larger movement to help families transition their loved ones into long-term care.  Want to see more about that movement and our commitment to the Senior Industry?  Learn more at momshouse.com.
The Essential Guide to
Understanding and Funding Senior Care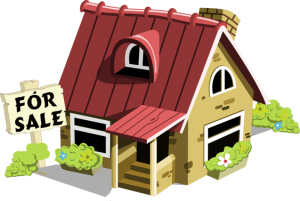 OUR MISSION & VISION
To help families solve one of their biggest challenges in the journey to senior care by offering an easier, less stressful way to sell mom's (or dad's) house without cleaning it up, cleaning it out, or paying realtor fees. We purchase senior homes outright, in as-is condition so families can close within weeks instead of months and get mom the care she needs.
Our ecosystem is made up of senior care and service providers across Southern California that includes senior living operators, placement agents, home healthcare providers, downsizing experts, and elder law attorneys working in alignment to ease each family's burden in the journey to senior care respectfully and compassionately.
TRANSITIONING TO SENIOR LIVING?
HOW SOON DO YOU WANT THE HOUSE SOLD?
Real estate agents do not buy houses, we do.  There are no real estate agents involved in our process which means no renovating, no staging, no showings, and more importantly no realtor fees. In fact, there are no fees for our service at all, for the family or your community!
Think of us as trusted advisors that help support families and the senior through their transition into long term care.  Our value lies in making the home sale and transition process quick and efficient while at the same time being respectful and compassionate during this challenging time for families.